Here's a pic of the three Maverick lures I have left-over from the 1970s.
They were marvellous lures for jigging for kings and high-speed spinning off the rocks, and came out in direct competition with Joe Gospel's Irons mentioned in the other thread.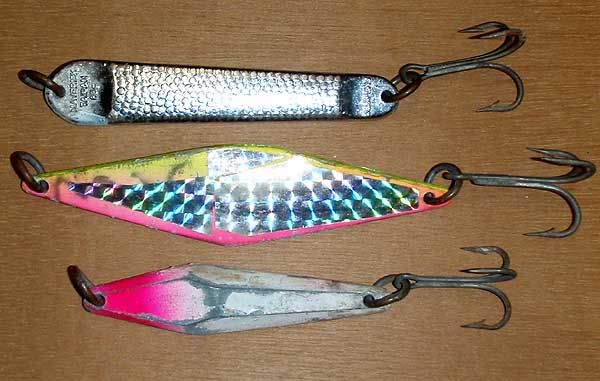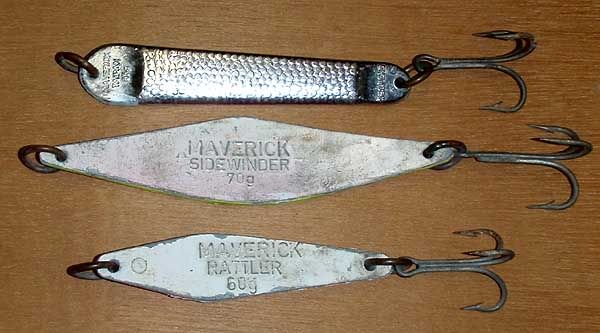 Top to bottom: Taipan; Sidewinder; Rattler.
Anyone know who actually made these? ...or anything more about them?
BTW apologies for the Flectrolite tape stuck all over the Sidewinder, seemed like a good idea at the time but I should probably pull it off now that these things are collectable!