Had a look at a creek that i drive over quite often and never though to fish .
Today was the day with the Tyenna still mercy and me returning from Slowbart :D
I didn't have my short rod but used the 9' stick .
Parked on the main road and got suited up with a few strange looks .
I am still amazed that so few Tasweign's know why i would be donning on a pair of waders next to a creek .The looks you get
Stepped into the crekk and threw up a little #16 f-fly and it was rejected twice which was surprisisng in that it actually got rejected and that there was a few fish in the system .
I changed up to a Royal Wulff to float the grey nymph and first cast we were on .
Not a big'n but great fun none the less .
Caught quite a few more fish before stumbling upon this little fella .
Looked to me to be a sea-runner with the silvery appearance and also the scales falling off at a touch .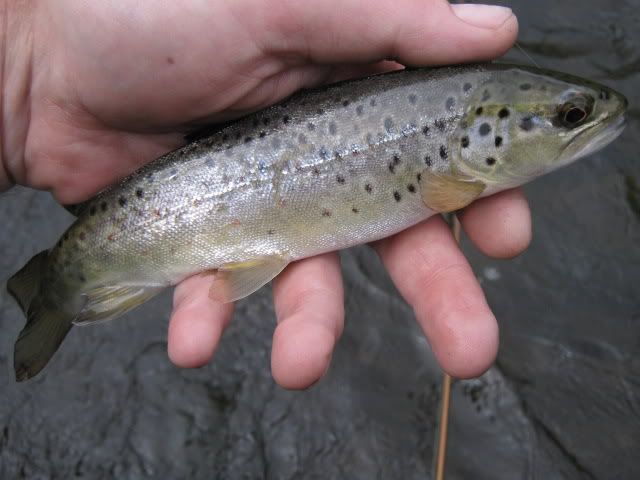 Missed another nice one not long after and landed another .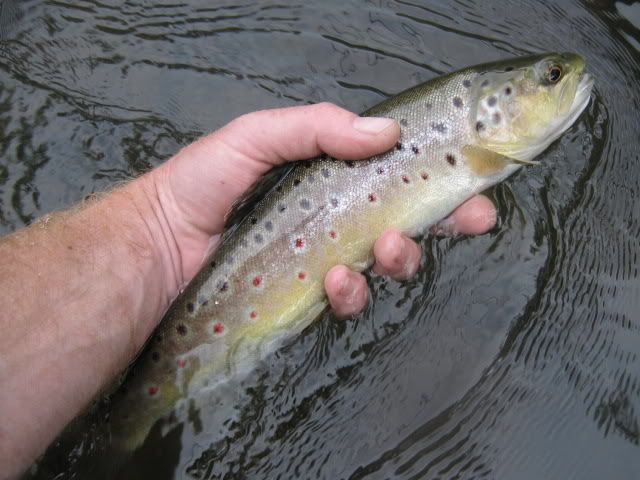 Still chuffed with the size of the fish i had encountered the concentration was low .
Gazing upstream i see a tail appear in the next run .
Bugger the other fish i thought and moved up into position .
Lots of overhang but i managed to hit the spot first cast which was great .
The fish had a breif look at the Wulff and went back down .
Thinking that was it i seen a flash as the fish must have turned .
I did'n't wait for the dry fly to indicate the take but just struck in hope that he was there !
And he was ,which made for mayhem in the little water .
I also only had him on 3lb flouro carbon so i was lucky .
Love the beeky bucks !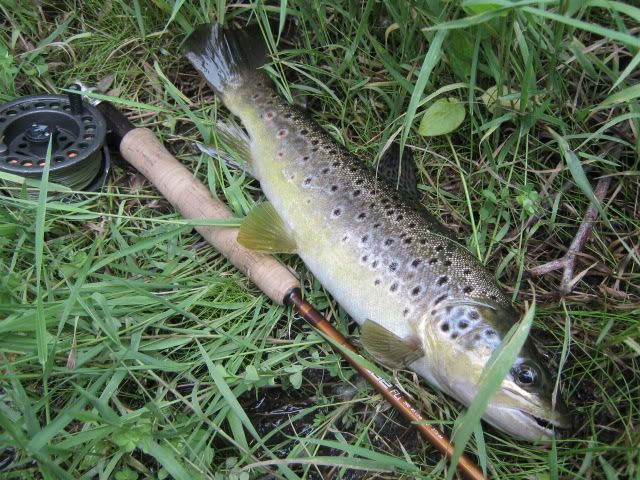 !8 fish for a small stream was quite a surprise .
Thought i was in the Tyenna at times
I will be back there for sure !
Dave ...