Hi all . . .
Received a phone call last week from a fella that I was talking to a while back. He had some old D.A.M Reels that were made in West Germany before unification of East and West Germany. One of the greatest reels ever made in my opinion. The old fella said he picked these first two D.A.M 440's in 1956 when he was living in Germany;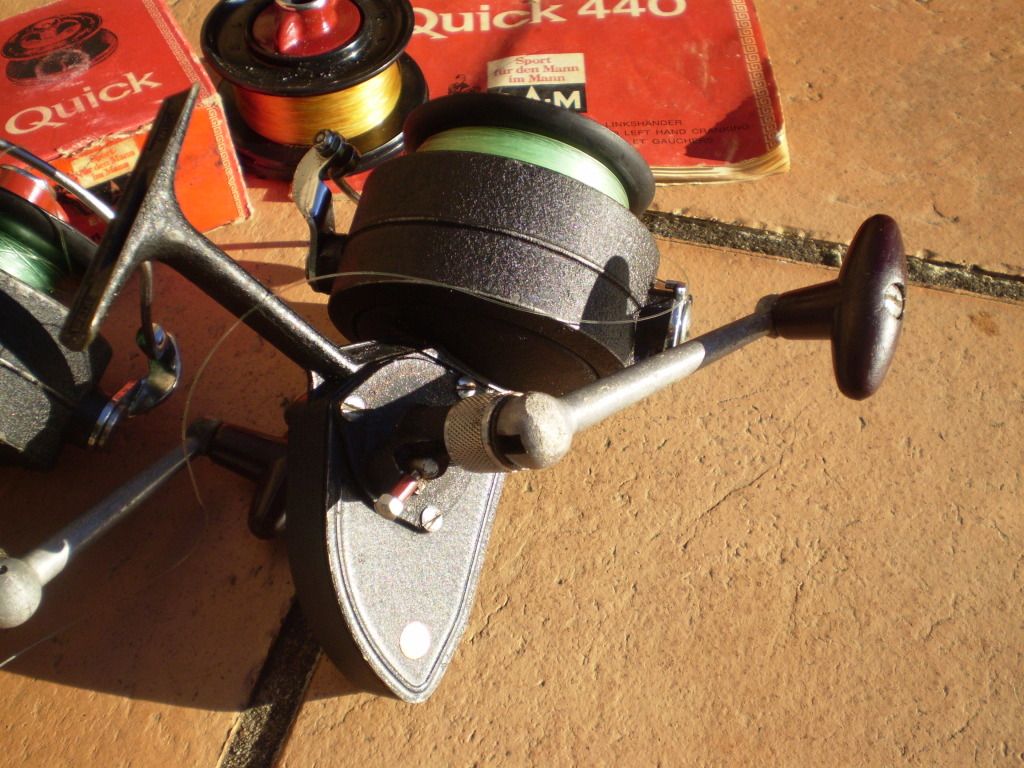 These two with the original paperwork and spare spool in the box (spooled with Damyl line but never used)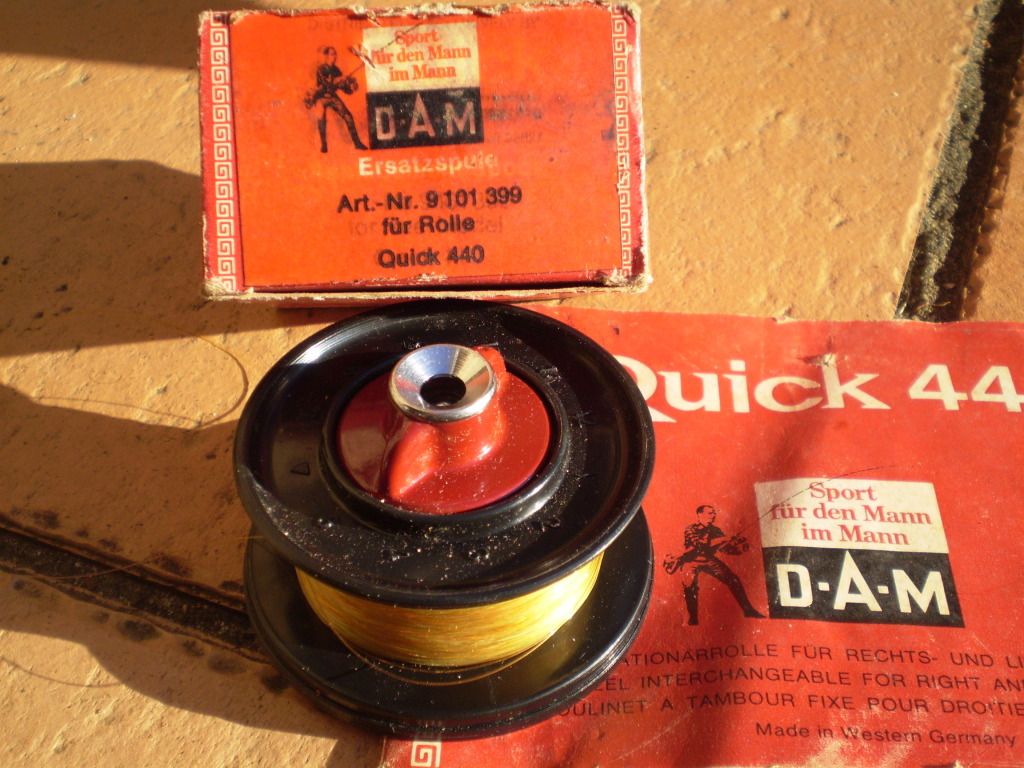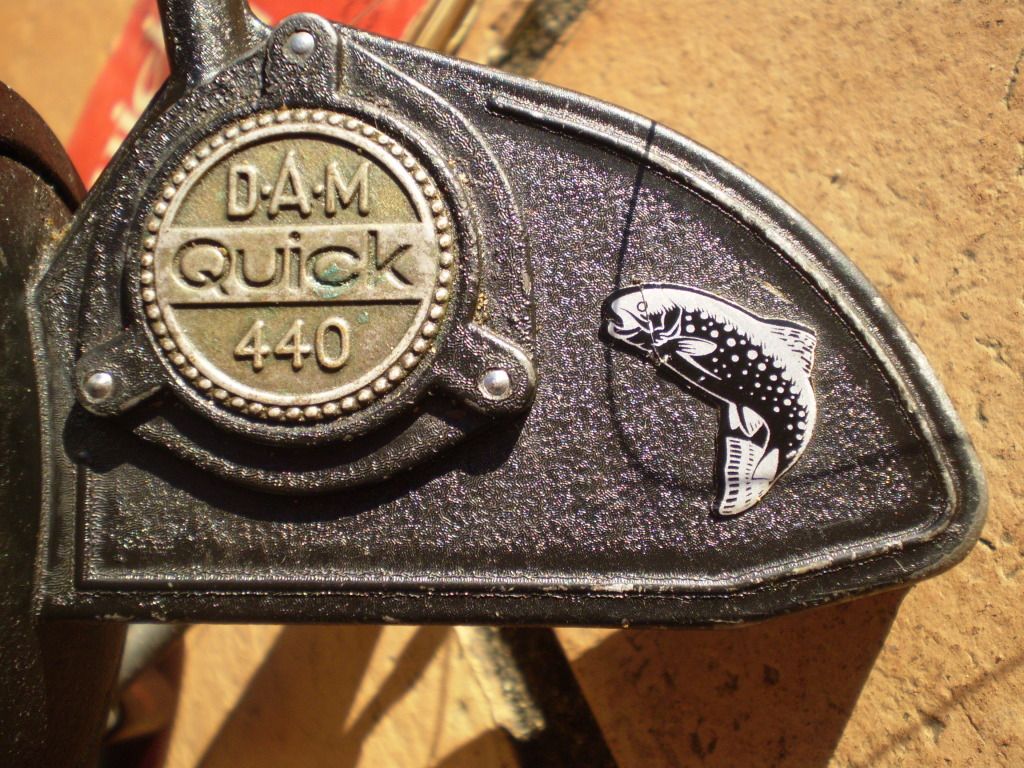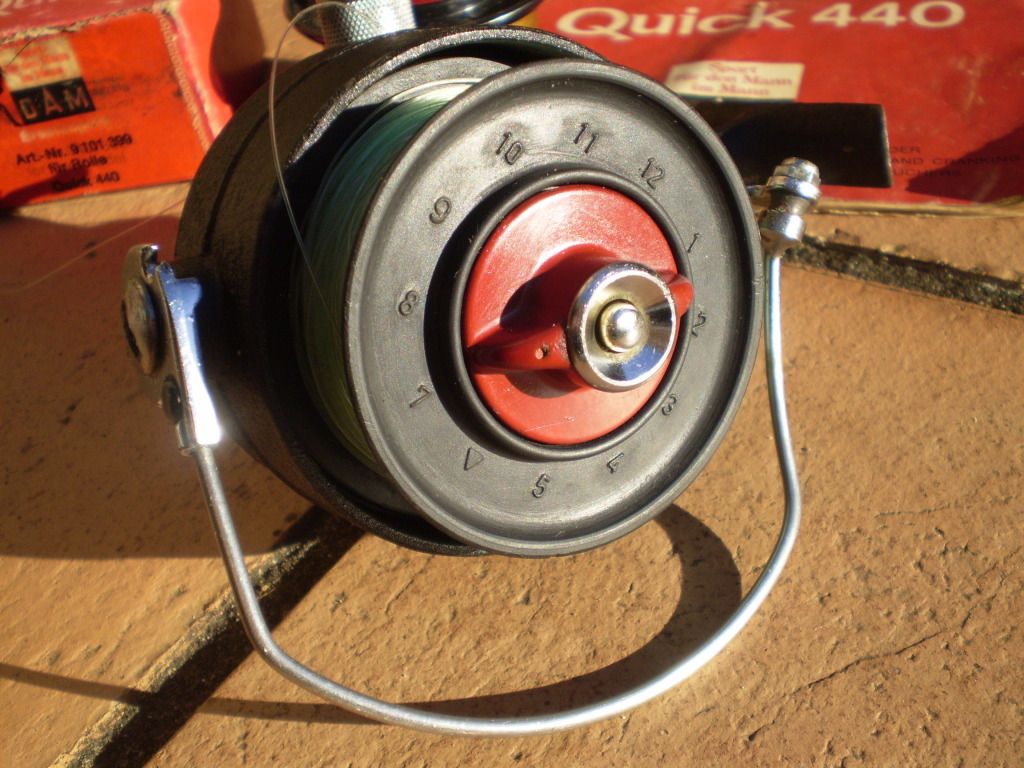 These reels were the rolls royce of the day and made to last if looked after - they could be converted to left/right hand retrieve be reversing the gears and crank case/handle. All parts were high grade brass or tempered steel.
The second one he surprised me with was the big boy of the D.A.M reels;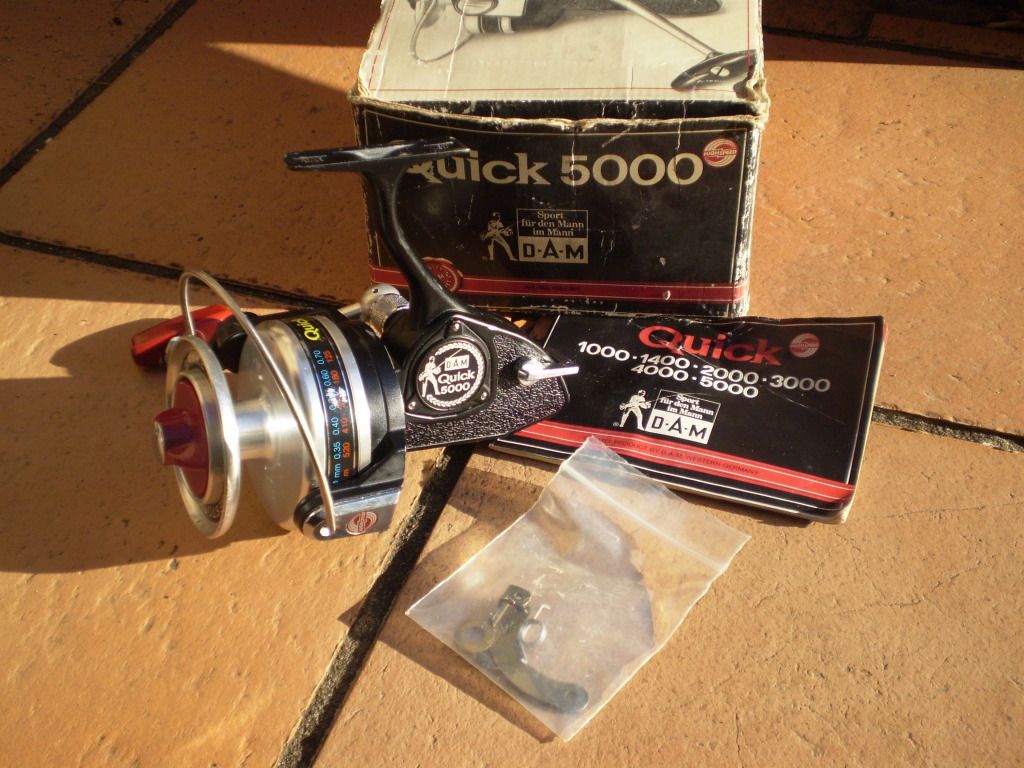 The 5000 Quick which dates to mid-late 1970's. This was a high speed spinning model and hardly used. It purrs when you turn the handle;
Patent pending bail arm mechanism;
And we had a good laugh at the ASBESTOS Disk drag - great selling point in the modern age!!!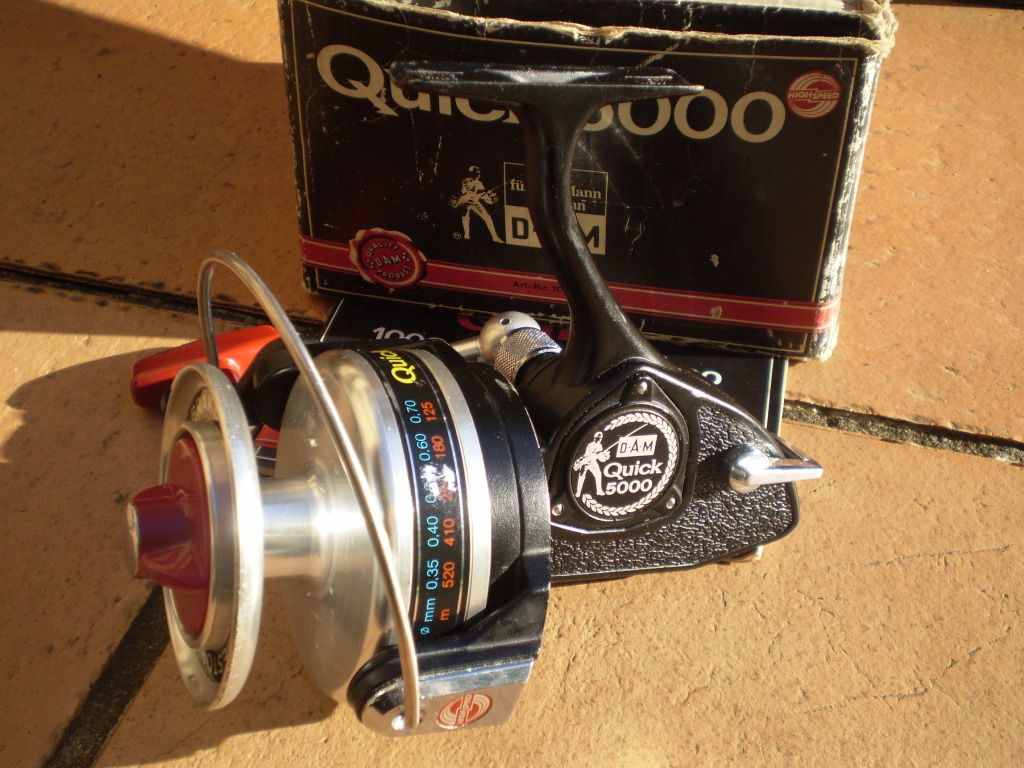 Beautiful reels
MXB[/quote]