Anyone got one of these in their Cordell collection?
I've had this big boy for at least 25 years, maybe 30, caught a bunch of GTs on it in NQ at one point, thankfully retired before any spannos got to it!
It is quite heavy, casts like a brick and sinks like a stone, but skitters nicely on the surface with enough retrieve speed. My old Shimano Speedmaster 4 used to make it sing!
Not even sure if it was intended as a surface lure, anyone know more about these things?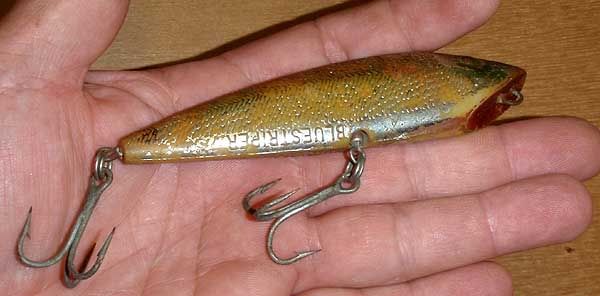 This is the only one I've ever seen incidentally, in the flesh or in fishing mags.
Pity, I'd like to swim one here in Darwin but won't risk this fellow amongst the macks.