Howdy Guys,
Quick post re; some new plastics that rocked up at my door today. I sourced these from Ebay US, but i am told that the MegaBass plastics may be making an appearance in some stores soon, so hopefully these are included in the range.
These are 4" MegaBass E-Ba Worms, in 'green tea' and 'smoke ayu'.
I picked them up with bream in mind, but now i can see plenty of applications for them, as they are a decent size, but could be cut down to be a little shorter, and very tough [stretch out about 4 times in length without noticeable wear and then just go straight back to there original shape!]. Packaging aint bad either ;) Keeps them from bending out of shape if stored for yonks.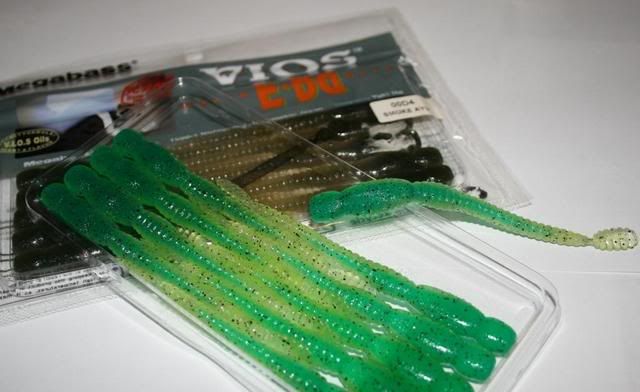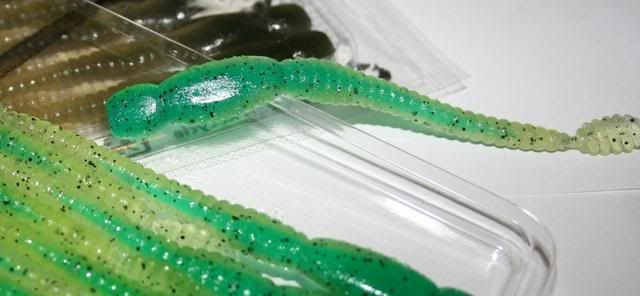 Definitely look good in my books, will let you know how they all go.
Cheers