Hi all . . .
Here's a few tiny little mouse lures I grabbed a few months back . . .
A couple of flocked fly mouse lures in boxes - one with black bead eyes, the other with white!!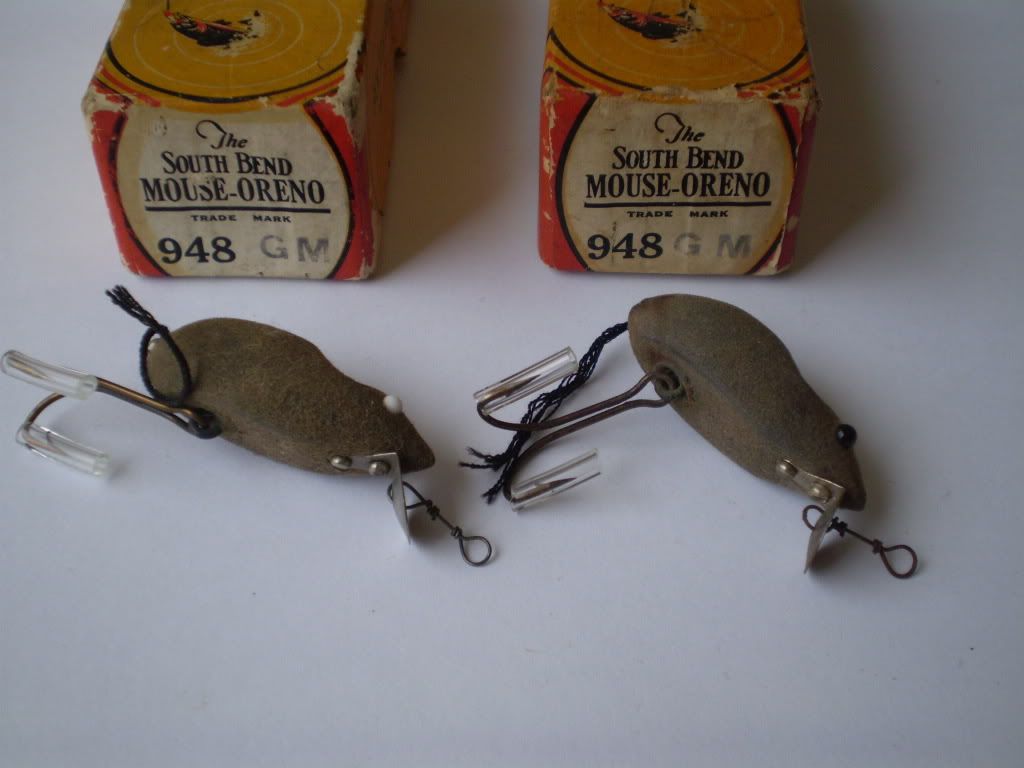 Another couple of creatures;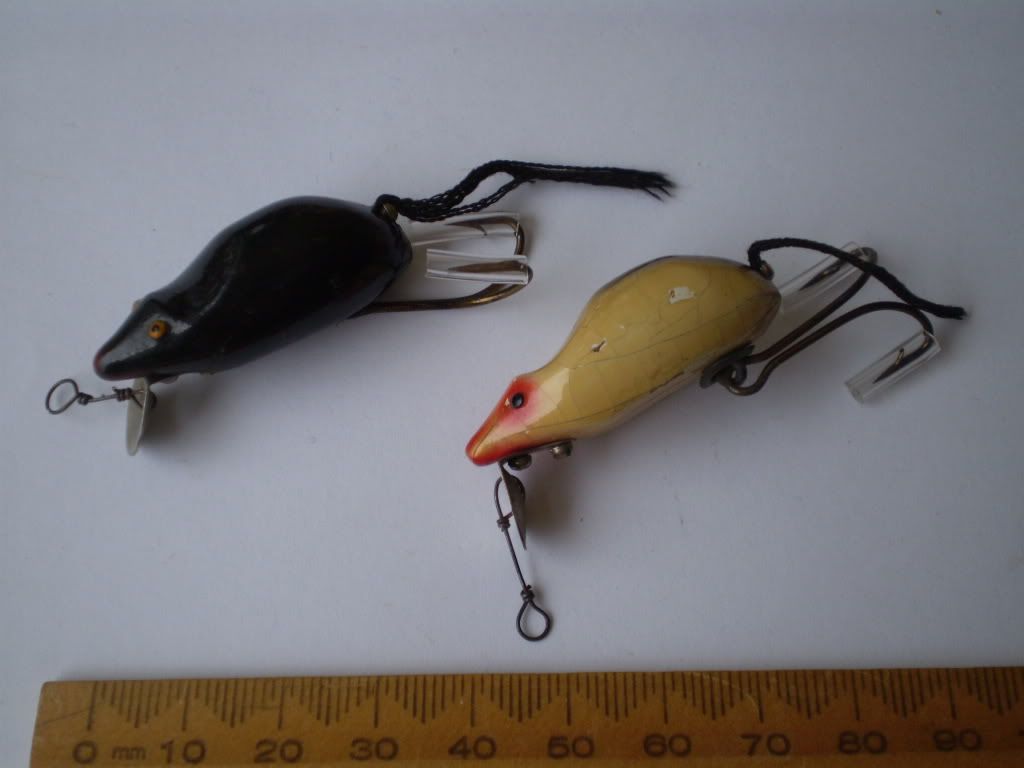 A real interesting shape these mice and might try and copy one day . . . maybe . . . looks hard!!
MXB