Here's a few pics of some of my Jitters, I've loved the jitterbug concept since I was a small kid and made a few of my own before I could afford my first genuine article.
Here are the frog-pattern examples (my favourite colour!):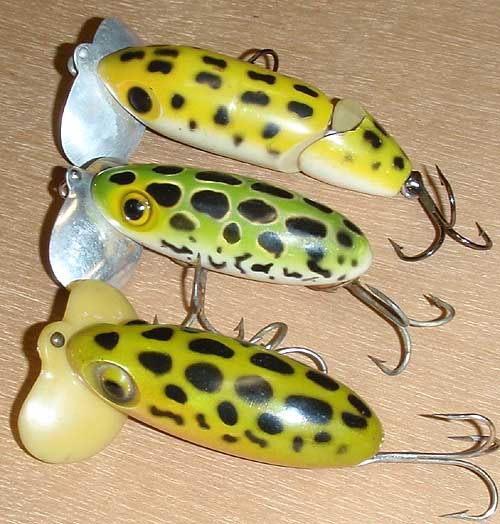 Aren't they just marvellous things!! My absolute favourite is this one: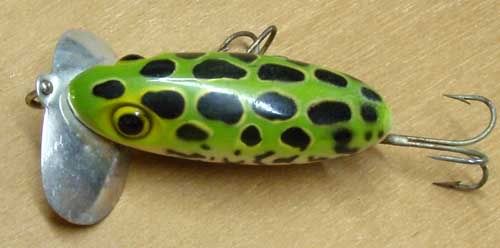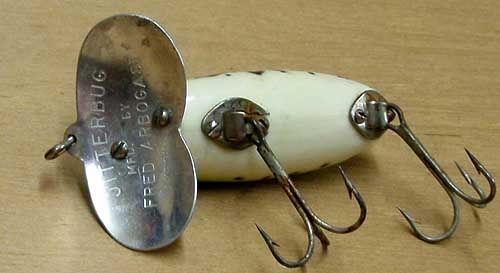 Lovely old hardware and the most impressive spots IMHO.
This plastic-bib WWII-era example is a nice collectible too: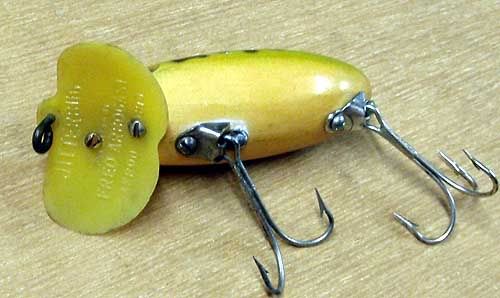 ....and here's a couple of the green perch pattern, my next favourite I guess...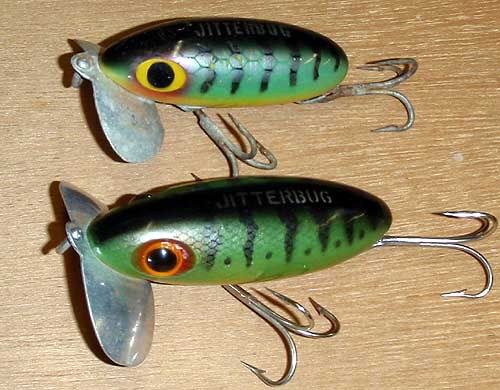 Quite different eyes: looks like the big fella has had a night on the ganja!
I never get tired of looking at these babys...!