I have always had a soft spot for the Oar-Gee lures, and I think I have put together a reasonable collection. I have been focusing on the Wee-Pees and Wee-Pees as they are they more "Bassy" lure.
Here are my Urethane Wee-Pees.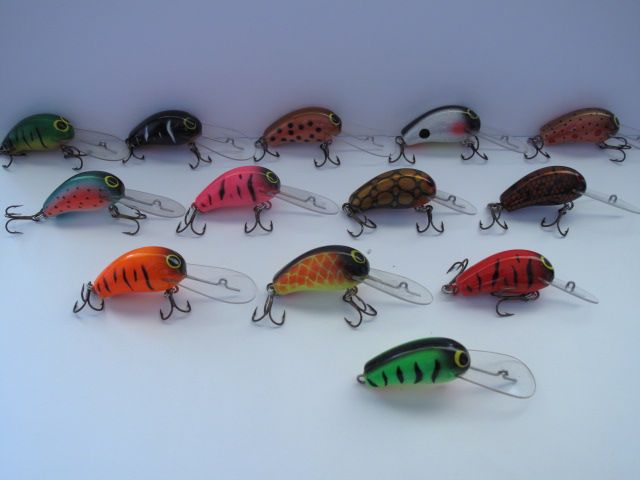 Mixed in that lot are these two shallow divers.
My Urethane Pee-Wees.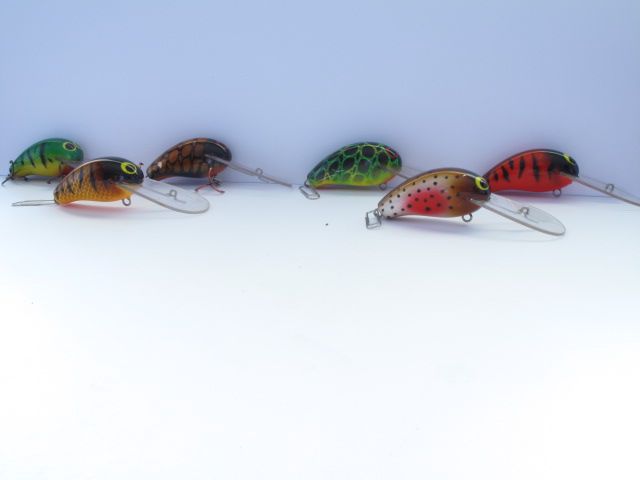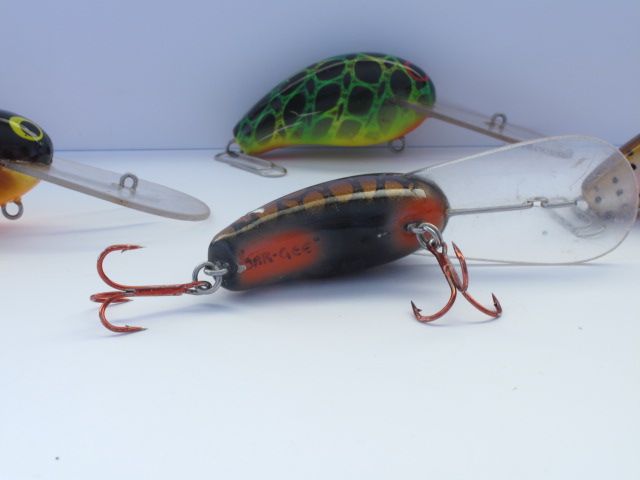 These two are my pride and joys...My two timber Wee-Pees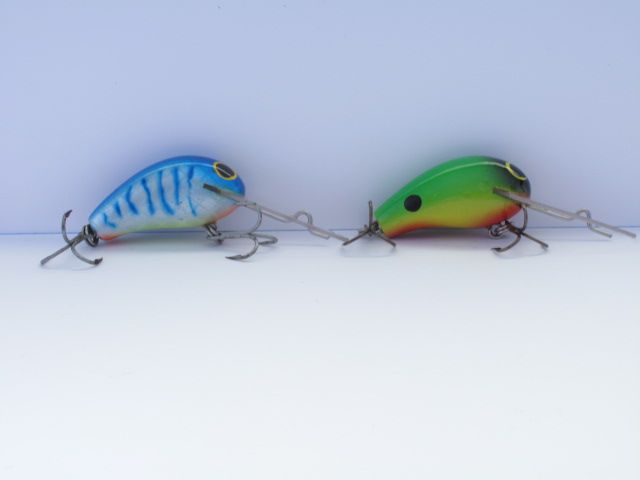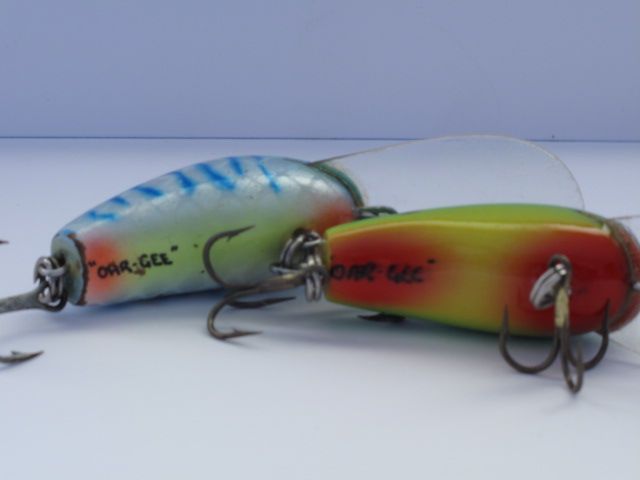 The green one is in as mint condition as it could get!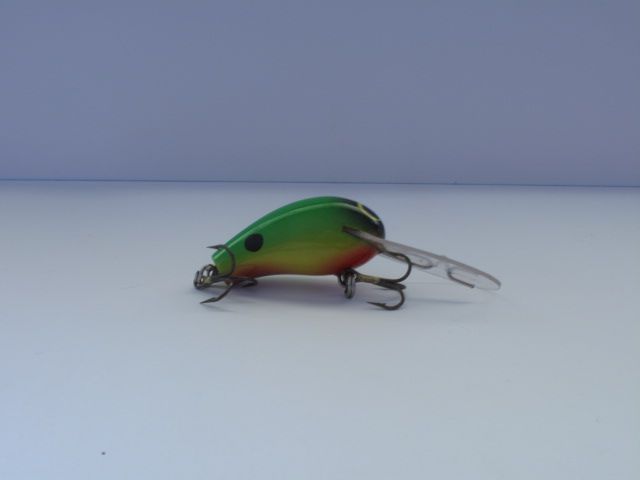 Hope you enjoy, and if you have anything that will add to this (Yes, this means you Tony!) please let me know!
Leigh.