Since the Bass season is now upon us for another 9 months...I thought I would share a neat little treak that makes for a great pic of a Bass. Not only that, but it forces you away from taking one of those horrid pictures of holding a Bass up by its jaw and just letting it hang there.
There is no uglier photo then that.
Heres a pic of a 48cm Hinze Dam Bass...taken quite a few years ago now.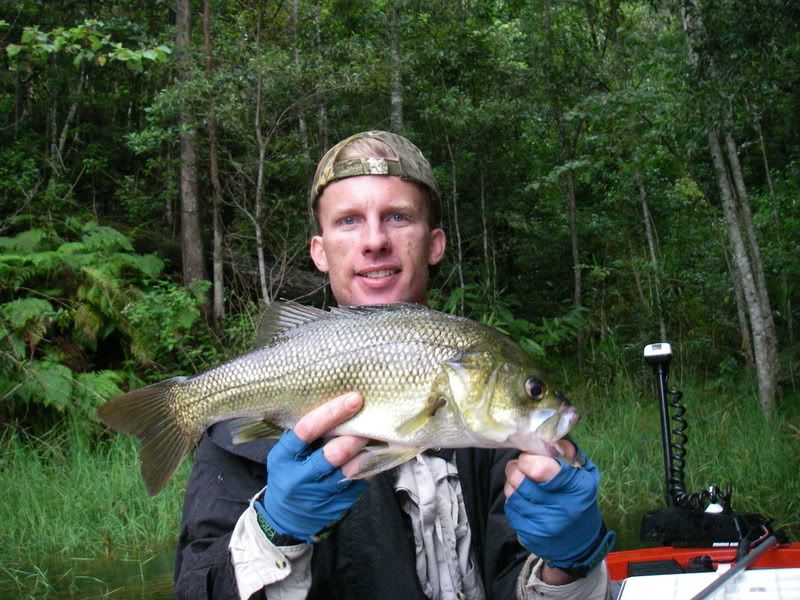 And heres a pic of another Hinze Dam Bass.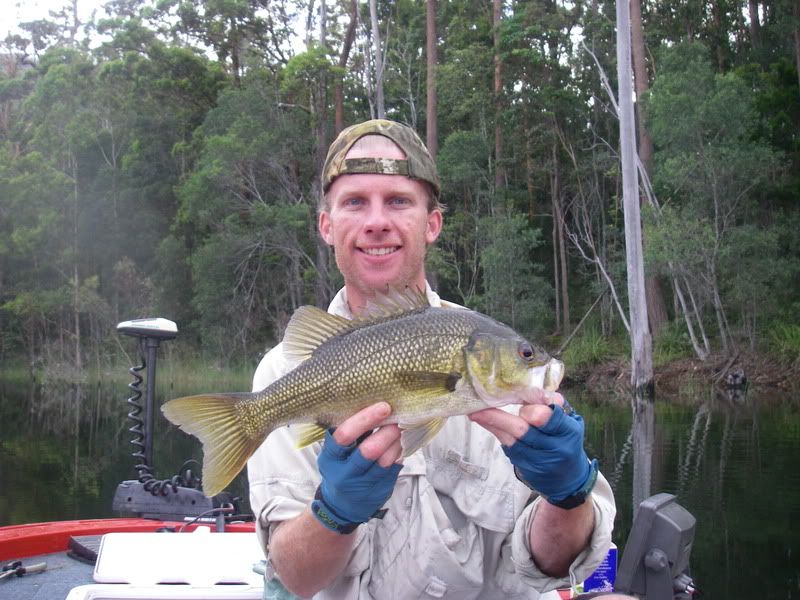 Forget the background, or anything else in the pic...focus on the fish itself. The difference is the dorsal fin. A good pic of a Bass is made better, in my opinion, by having the dorsal fin raised. Simply makes for a sweeter pic.
The easiest way to make this happen is to take the pic as soon as possible after the fish comes out of the water. But sometimes this isnt possible, and others the fish just doesnt want to co-operate. Heres a little trick to convince the Bass to spike up!
In the second pic, imagine my right thumb gently rubbing on the side of the fish (from front to back so you dont affect the scales). You dont need to push that hard, just a little pressure will do the trick. As soon as you do this, the dorsal fin pops up and you get a great shot!
Happy snapping!
Leigh.