Nice lures Adam
My lure is 130mm (body length).
---
Master

Posts: 5955
Joined: Mon Aug 20, 2007 7:19 pm
Location: On The Mighty Murray, South Australia
Mood:
Contact:
That cedar does look very sexy mate love the grain
and beaut design on the shape
---
Expert

Posts: 424
Joined: Tue Sep 04, 2007 6:10 pm
Location: Melbourne
nice next thing someone will be making them out of huon pine

---
I have a mate that works in a Denture Workshop who makes false teeth for a living, he asures me that he can mould anything and make it sink suspend or float.

Has anyone here tried playing around with acrylic based products (like the stuff falsies are made out of) for smaller lures. I am planning on getting some Ecogear PX45's and making them a slow sink so I can sink and then work them underneath structure but still have the pusher section in the front for some noise and some suspending Tiemco Stick minnows that will slow sink and then suspend in some of the older colors that they used have whne they were called Trick Trouts.

If anyone has thoughts on these types of materials or has tried them before could you let me know how you went.

http://www.myspace.com/ecofreak_anvil
Best regards
Paul Carter
AKA ecofreak
---
I've been working on a new one lately, it's made from pine and it's body is 135mm long. I need to make a new bib for it, the one in the pic bubbled when i heated it to bend it. Still got a bit more work to do but it's going well so far.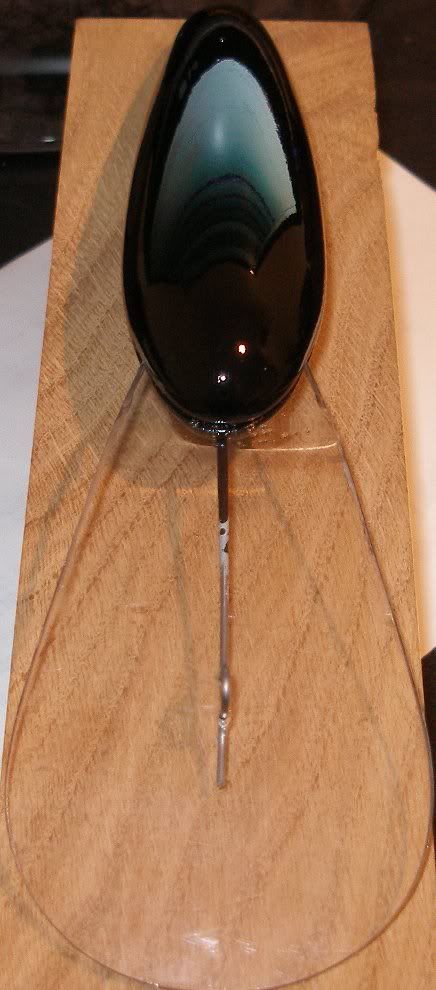 ---
Looks very nice mate, great looking finish on it.
Macca
---
nice one Dan
---
Thanks guys, hows your Cedar lures going Adam?
---
taking a little bit of time Dan
hopefully some time this week get back out to the shed
caught a callop on one of my alloy bib lures yesterday
post a pic later
and my mate caught 3 callop on one of his homemade lures, good sizes too
Adam
---
I gave the lure in my last post a test run today, it worked well and now i can finish it off (sigh of relief)
---