Have been making a few lures of late due to a few injuries that have kept me from fishing .
Not all was lost though as i did manage to test a few this week in two short stints .
The fish were on the chew so testing lures worked out quite well !
The 4.5cm yellow mauler done the job but wasn't exactly what they were after, though two fish were caught with this little number .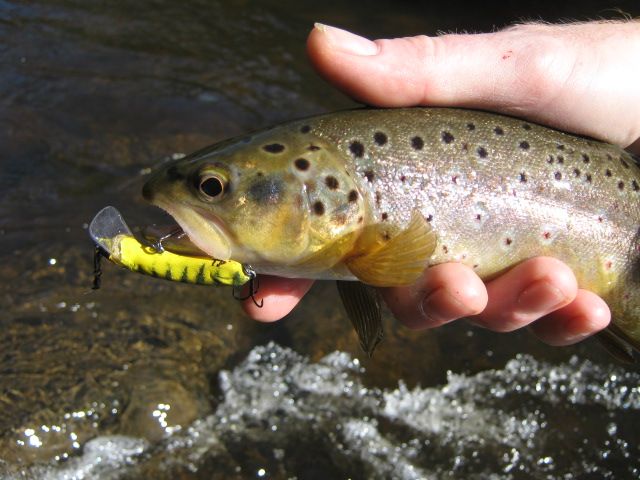 The 5cm gold bomber was a little too bright for the conditions earlier in the week but still i managed another two fish .
One fish from my 3cm midget :)
The new F7 replica was a goer taking a few fish quite quickly .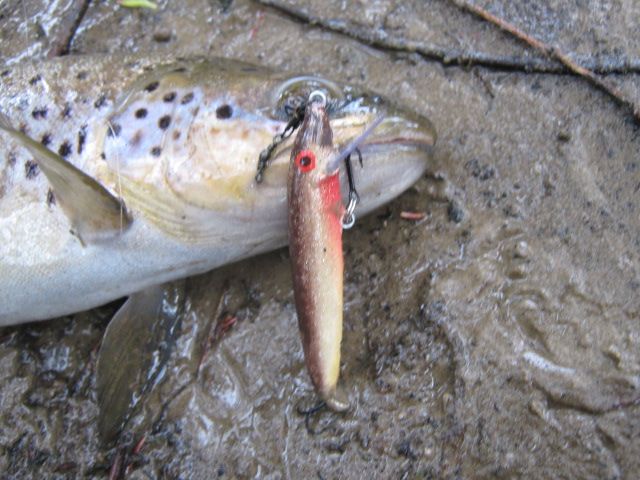 It was time to test the 4cm red/white minnow .Have swam this lure at Pedder before but never in the "T" .
It took this big girl before being busted off by another in the same hole .
Very disapointed to loose the lure more than the fish .
It must of been a winner as i had flicked another lure for no joy and the red machine was taken on the first and third casts !
Had to get a Lox shot :)
Self timer shot .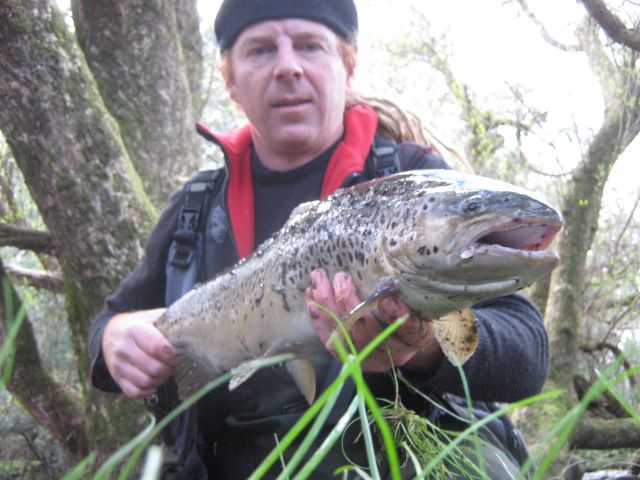 Nearly ready to swim free .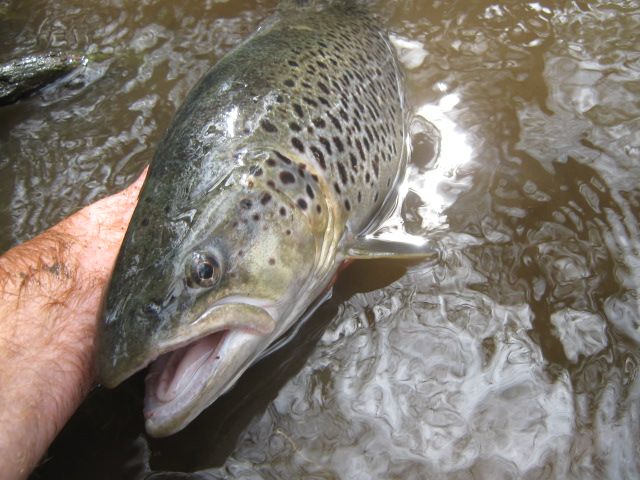 A pose i stole and now use often ,thanks to the nice camera work of Harry j of NW Tas :D
Dave ...