In the spare time I have been cutting, shaping, making eyes, drilling, gluing, priming, painting and clear coating....these are the results.
None have been named yet, but that can come later. Before you scroll down and see the paintwork designs I have come up with, please note that all the advice I got from different lure makers (current and retired) contained one similar line...."Have fun!"....So I am!
This was my first design. With a body length of just 35mm, I figured one treble on the bum would be enough. This has a wicked wobble and in the pool it dives to about 3'. However, I think it would get down a little deeper with normal longer casts.
The base colour is purple, with the patterns originally done in white, then lightly painted over with purple.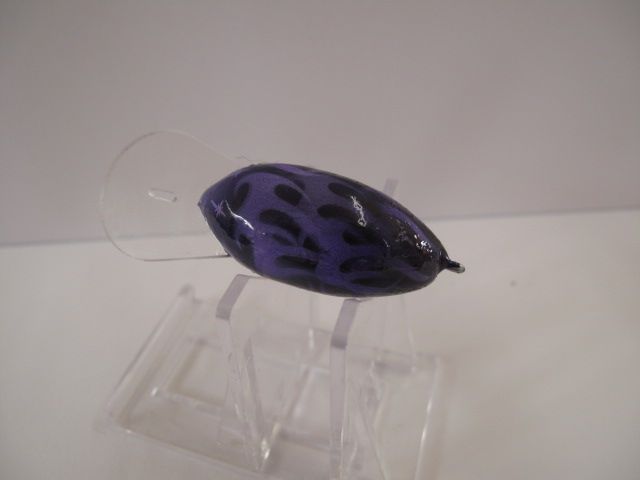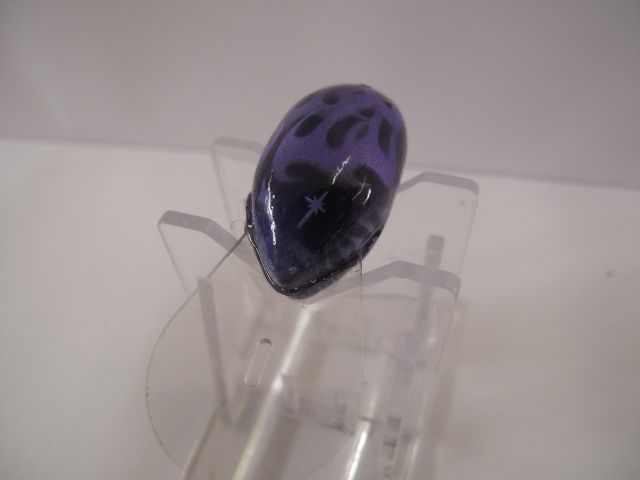 The next is a simple minnow style. A body length of 75mm, and there are already plans for a smaller version. Thinking about 50mm would be ideal. A tighter shimmy is produced from this one. Used the same technique to paint these ones, just using different base coat and top coat colours.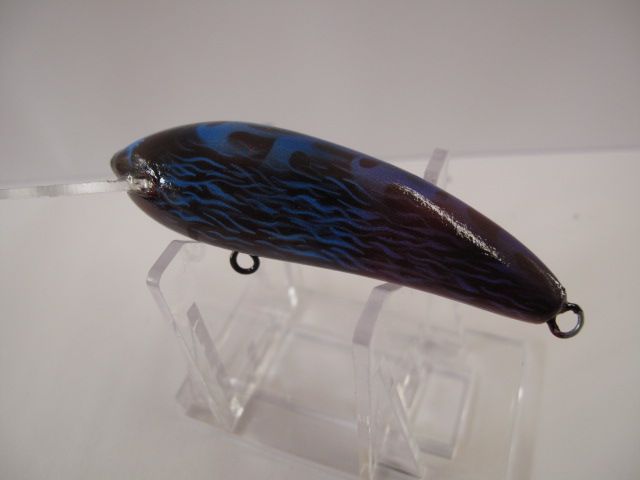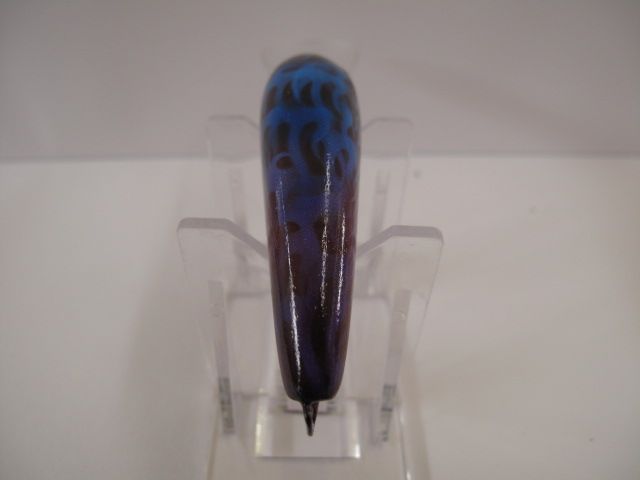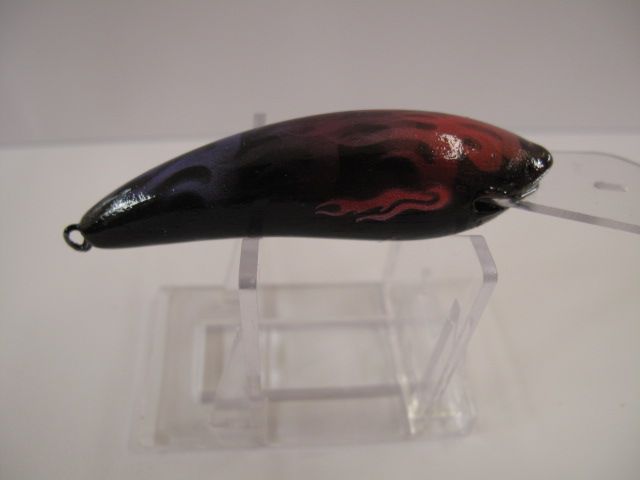 The 3rd off the rank, is a lure based around the RMG Poltergeist. Not an exact copy, but the influence is there. To be honest, I wouldnt have a clue on the action of this lure, as I had a quick change of plan when I was gluing in the bibs. Will have to wait and see I guess.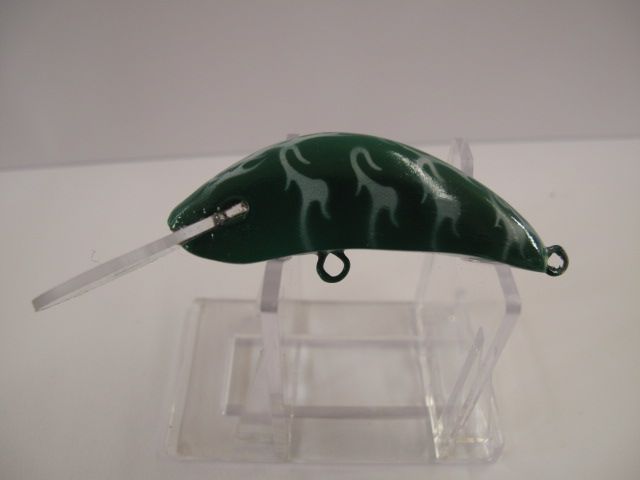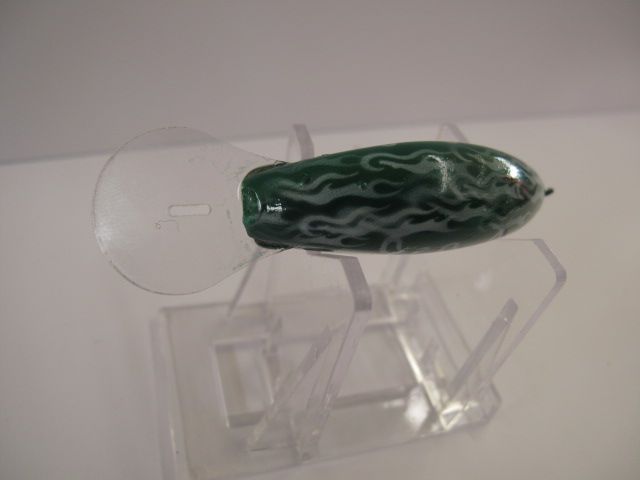 The last one is strongly based on the 'Humpty' by Rob Gaden. I picked this one, because it was a larger profile, but still well within Bass size. I have actually tested this one yet, but it should swim....I hope! This paintwork was requested by my 8yo daughter, and who can say no to that!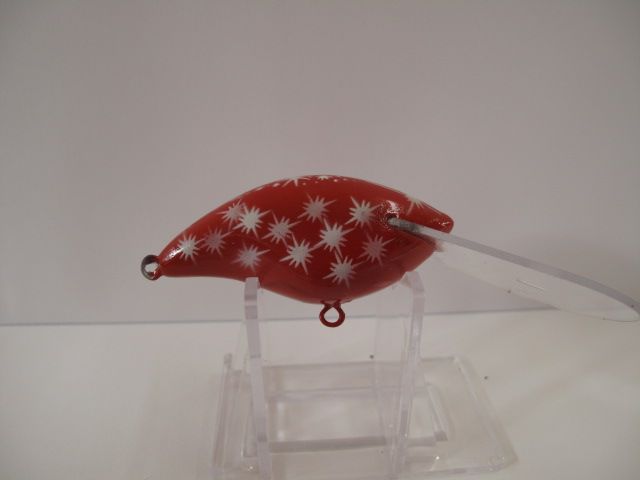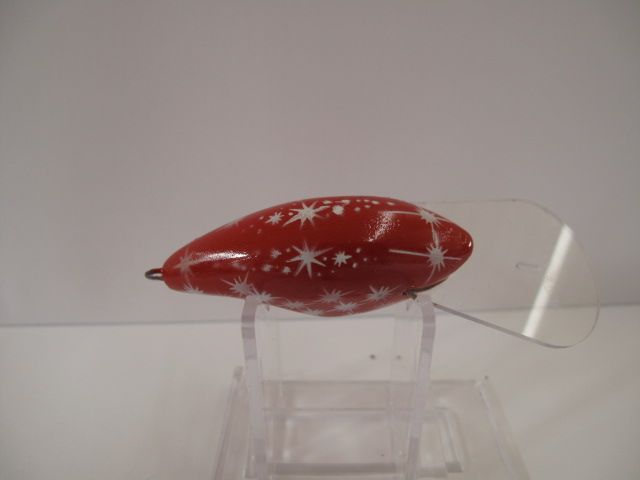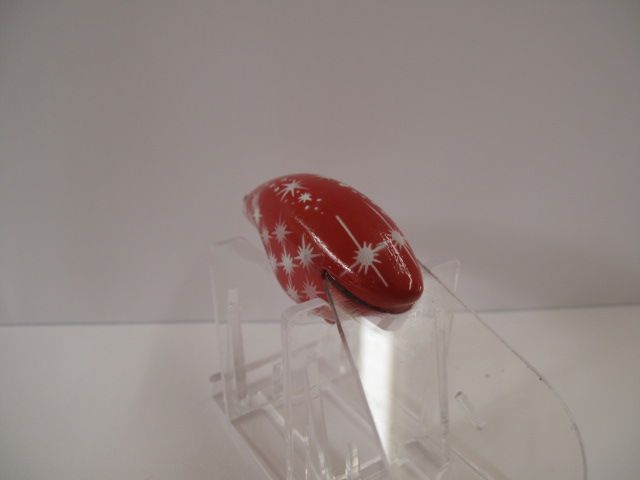 The first batch contains about 15 lures all up, but there are my favourites so far. The next batch of ten are waiting for better weather so they can be clear coated and bibs glued in.
I am open to hints and tips, so if you spot something that isnt quite right, please let me know. But I cant wait for the Bass season to open and catch a few on my own lures.
The overcast conditions werent great for taking the pics, as the colours dont really shine like the real things...I will take some pics of the next batch in better conditions.
Leigh.